CUSTOM PREMIUM GAMING TOWER XXL MC-NOVA
Our top-of-the-line gaming case, made of 2mm thick aerospace-grade aluminum, double tempered glass
both-sided motherboard cooling system, large ventilation removable panels, hidden dust filters
support for up to 12 fans, FULL water-cooling support, double chamber structure
and XXL E-ATX size for building the most extreme gaming systems that you could imagine with the CASE MARSGAMING MC-NOVA.
2MM THICK AEROSPACE-GRADE ALUMINUM
Manufactured with the lightest and most heat-conductive material:
aerospace-grade aluminum. Best material for building high-performance gaming computers.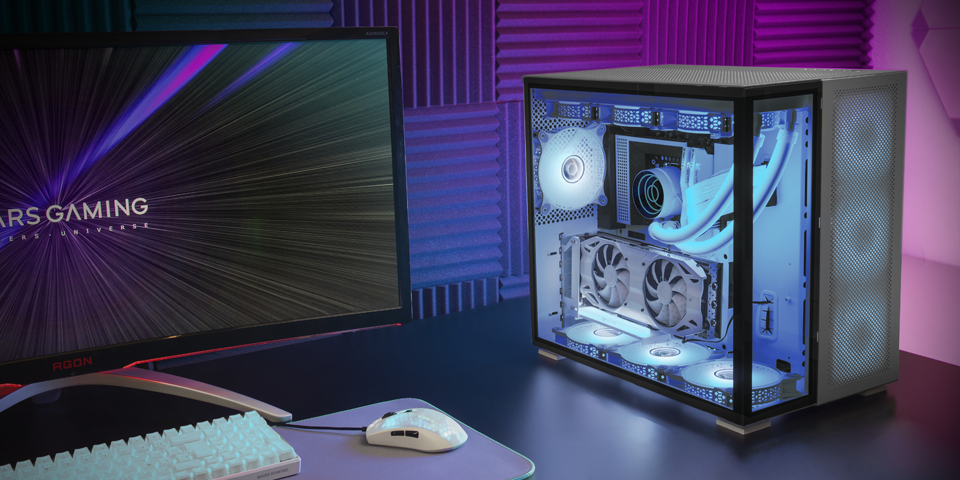 ULTIMATE COOLING CAPACITY
Maximum cooling capacity thanks to double-sided motherboard cooling system
up to 12 fans capacity, aluminum materials and large ventilation removable panels.
MC-NOVA also includes hidden dust filters to protect the components,.while keeping aesthetics.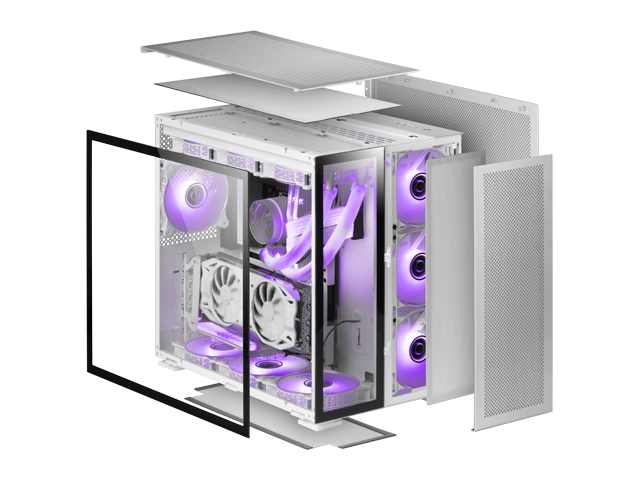 CUSTOM EDITION
The MC-NOVA is a custom concept case that allows you to build your dream PC without any standard limitations.
You don't have to waste parts you won't use
and the MC-NOVA does not come standard with customizable extras like fans or vertical graphics card support/cable.
DOUBLE TEMPERED GLASS WINDOW
The MC-NOVA case is a work of art. The two full tempered glass windows in the side-front corner make it a visual spectacle of the highest level
and the perfect showcase for the best hardware and the most ambitious custom projects.
MODULAR DUAL-CHAMBER STRUCTURE
Thanks to its dual-chamber structure, it separates power supply and hard drives in a hidden side chamber for maximum cooling and space optimization.
FULL LIQUID COOLING SUPPORT
Install the liquid cooling kit of your choice or create the custom system of your dreams.
The MC-NOVA has the space and design you need to make your project a reality.