ADVANCE GTA – Manette PC Sans Fil – COMPATIBLE PS3/PC/ANDROID TV – Manette Ergonomique avec joystick Asymétrique – Autonomie de 12h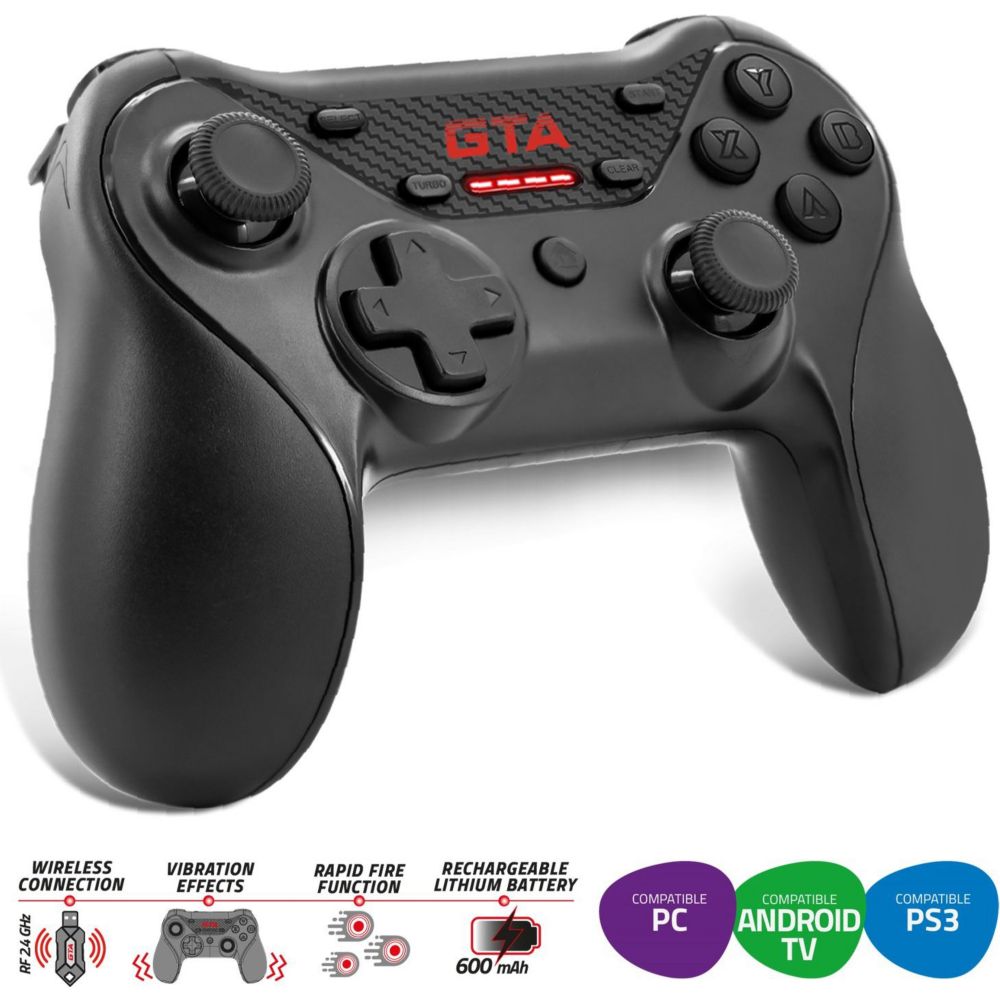 Efficient and comfortable wireless controller
MANETTE ADVANCE GTA WIRELESS is quick and easy to set up with its Plug & Play feature;
simply insert the supplied receiver into a USB port for a 2.4 GHz wireless connection.
This controller offers dual mode operation: X-Input and D-Input.
This will allow you to play any game, both on a console, a Windows-based computer and even on your Android TV.Its ergonomics offer a very pleasant grip, ideal for long gaming sessions!
Especially with its asymmetric analog sticks.
With its 2 built-in motors, you can feel every hit, collision and explosion in games that support vibration.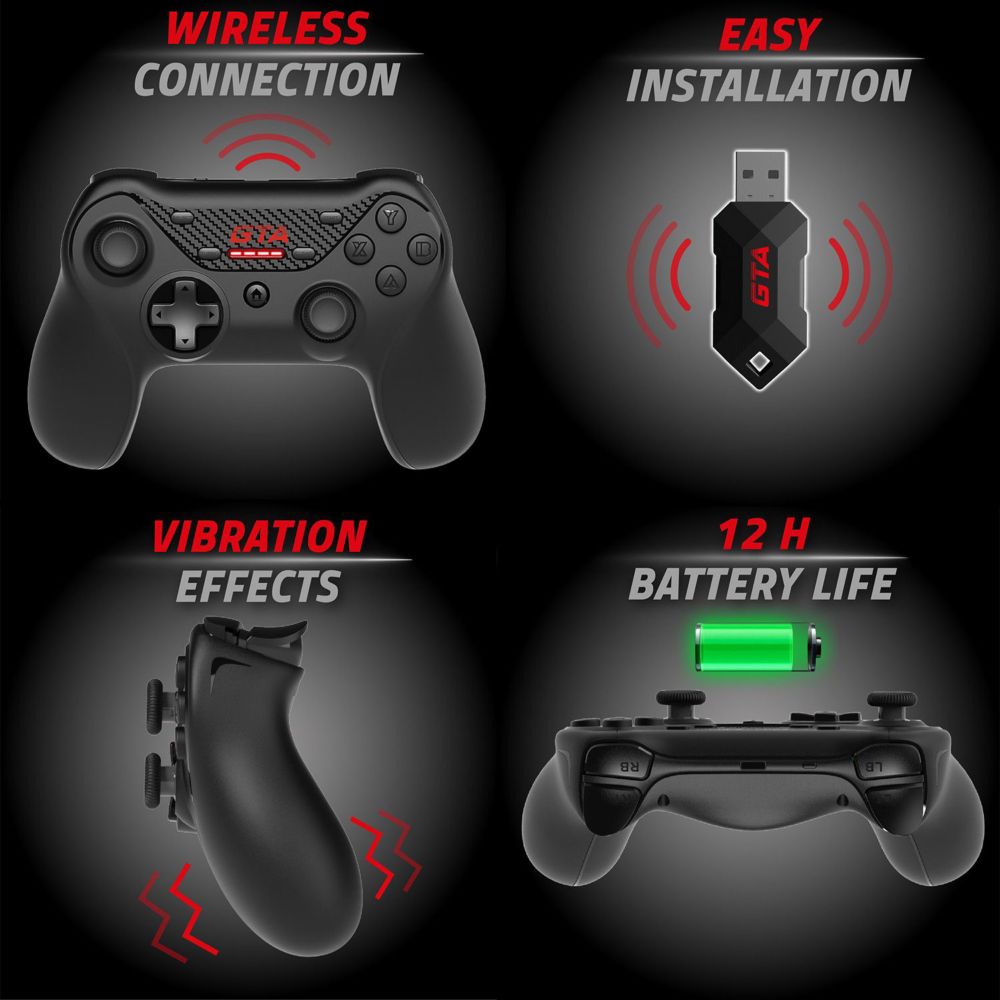 MANETTE ADVANCE GTA WIRELESS
MAIN FEATURES:
Wireless controller with USB RF 2.4 GHz receiver
Signal range up to 8 meters
Up to 12 hours of battery life
600 mAh lithium battery with 2.5 hours charge time
PC / PS3 / Android TV compatible
1-year manufacturer's warranty