MH4X GAMING HEADPHONES
The MARS GAMING MH4X GAMING HEADPHONES designed with the best sound technology, the MH4X are the perfect gaming headphones to combine a total immersion and an unbeatable comfort. 7.1 Positional Sound, exclusive SENSUS technology with ultra-deep bass and Closed-Cup design to boost your experience even more: enjoy a professional gaming headset to live your games like never before.
THE BEST ALLY FOR YOUR MATCHES
The MH4X headph are designed to guarantee an extreme sound with deeps bass and clear treble that will put you in the center of the action. Equipped with RGB lighting and professional microphone, all the components of this headset are aimed to offer the best quality sound in multiple platforms thanks to its compatibility with Windows, Mac, PS4, PS5 or Nintendo Switch (USB).
7.1 SOUND TECHNOLOGY
The 7.1 positional sound system of this headphone fully immerses you in the game, making you feel surrounded by every action. You will be able to pay attention to your surroundings with a realistic and clear sound quality. Download its control software and adjust its settings as you like.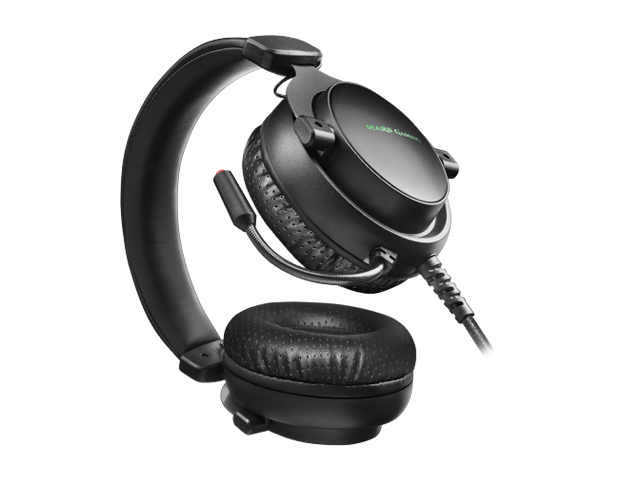 RGB FLOW LIGHTING
The MH4X' design comes with RGB Flow lighting on both sides, displaying a dynamic transition effect that automatically changes its color and boosts the aesthetics of the headset. Moreover, the microphone is equipped with a LED system that indicates whether it is activated or muted and boosts its look.