DDR5 High-Speed Performance
Running at 6000 MT/s, the XPG CASTER RGB is a new breed of DDR5 that's over two times faster than your standard DDR4 memory.  With blazing-fast data transfer rates, you'll enjoy a smoother and more seamless gaming experience.
RAM 16GB XPG CASTER RGB DDR5 6000MHZ Futuristic Flair
With its steel gray heat sink, bold triangular RGB light, and streamlined shape, the XPG CASTER RGB exudes a sense of high performance and futuristic styling.
RGB Your Way
Set the RGB lighting the way you want it. Choose from different effects (static, breathing, and comet) or sync the lights with your favorite jams via Music Mode. All this can be done through RGB control software from all the major motherboard brands.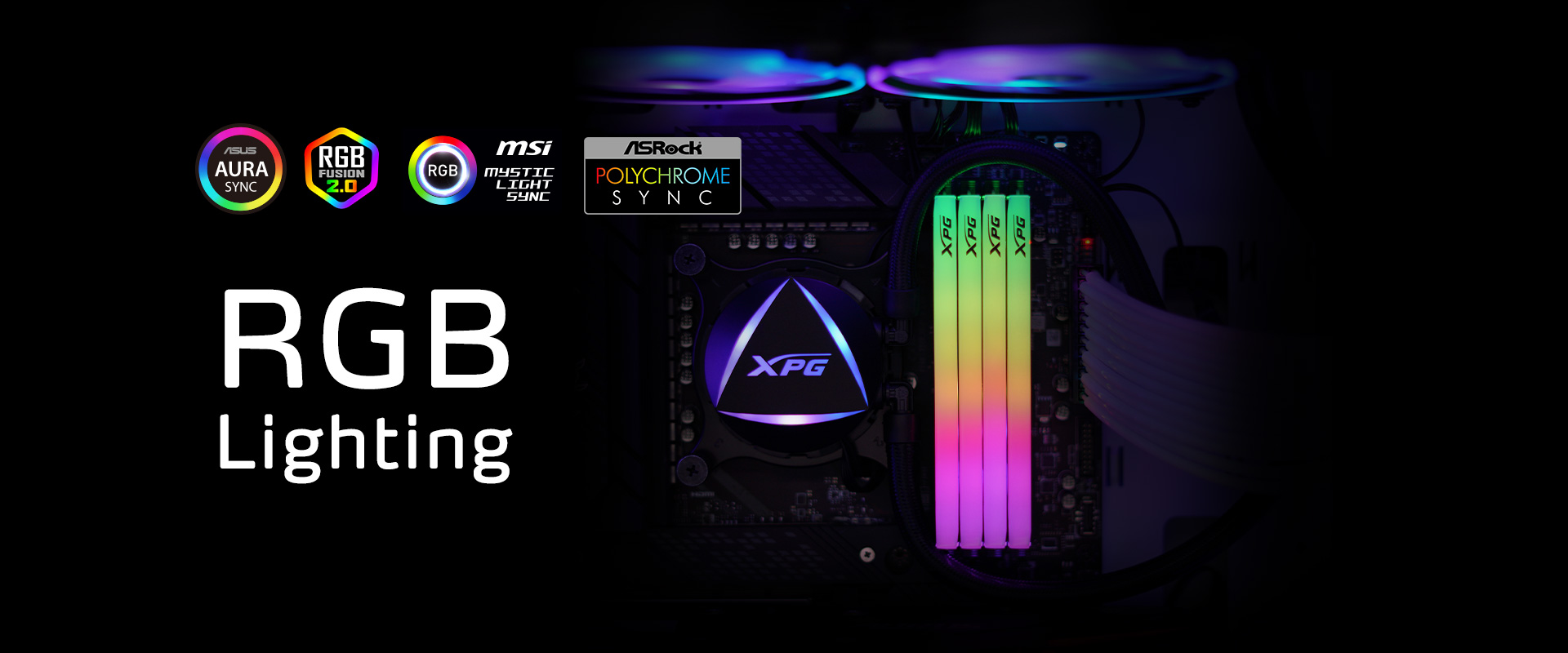 Create Personalized Lightshow with XPG Prime
XPG Prime lighting control software not only allows you to set unique DRAM lighting effects, you can also sync all Prime supported XPG RGB products to create imaginative light shows and shape your own Prime ecosystem.
Performance You can Rely On
The XPG CASTER RGB is equipped with built-in On-Die EEC for real-time error correction and Power Management Integrated Circuits (PMIC) for enhanced stability and reliability.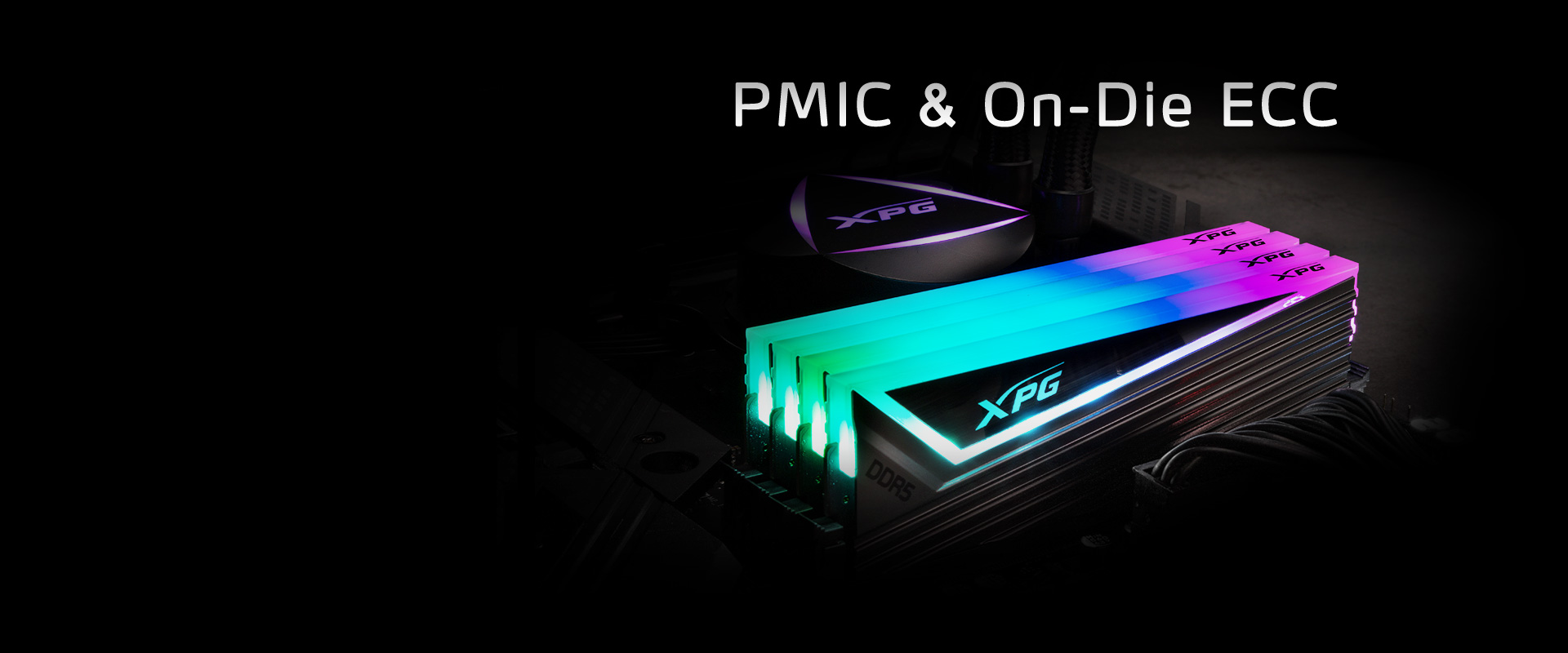 Overclocking Made Easy
With support for Intel XMP 3.0, get overclocking easily without the need to hassle with BIOS settings. There is no need to repeatedly adjust and fine-tune overclocking parameters.
QuikTips: DDR5 vs DDR4 – Comparison Table
This specification comparison table shows the advantages of DDR5.