Ghost 3 ARGB Edition: A colourful gaming case
Compatible with: Asus Aura Sync, RGB Fusion Ready, MSI Mystic Light Sync, ASROCK Polychrome Sync
Signed Spirit of Gamer, the Ghost 3 ARGB Edition case will be ideal for your gaming configuration.
Spacious, it is compatible with ATX and Micro-ATX motherboards
and can accommodate a 320mm graphics card while offering optimised and colourful ventilation
thanks to the 4 ARGB fans included (3 x 120mm on the front and 1 x 120mm on the back).
The bold design features transparent tempered glass walls and an ARGB system that is compatible with most motherboards with ARGB connectors
which will illuminate your components during your games.
GENEROUS INTERIOR SPACE
Designed to accommodate all of the components needed for a dedicated gaming setup
the Spirit of Gamer Ghost 3 has a generous interior space that allows you to install the most powerful components
including a motherboard up to ATX size and a 320mm long graphics card.
The configurable RGB backlighting makes the Ghost 3 a must-have for gamers looking for an original case that won't go unnoticed. The tempered glass side panel and the extensive compatibility with Asus Aura Sync, RGB Fusion Ready, MSI Mystic Light Sync, ASROCK Polychrome Sync, will allow you to synchronize the backlighting to give your PC a unique and personalized look.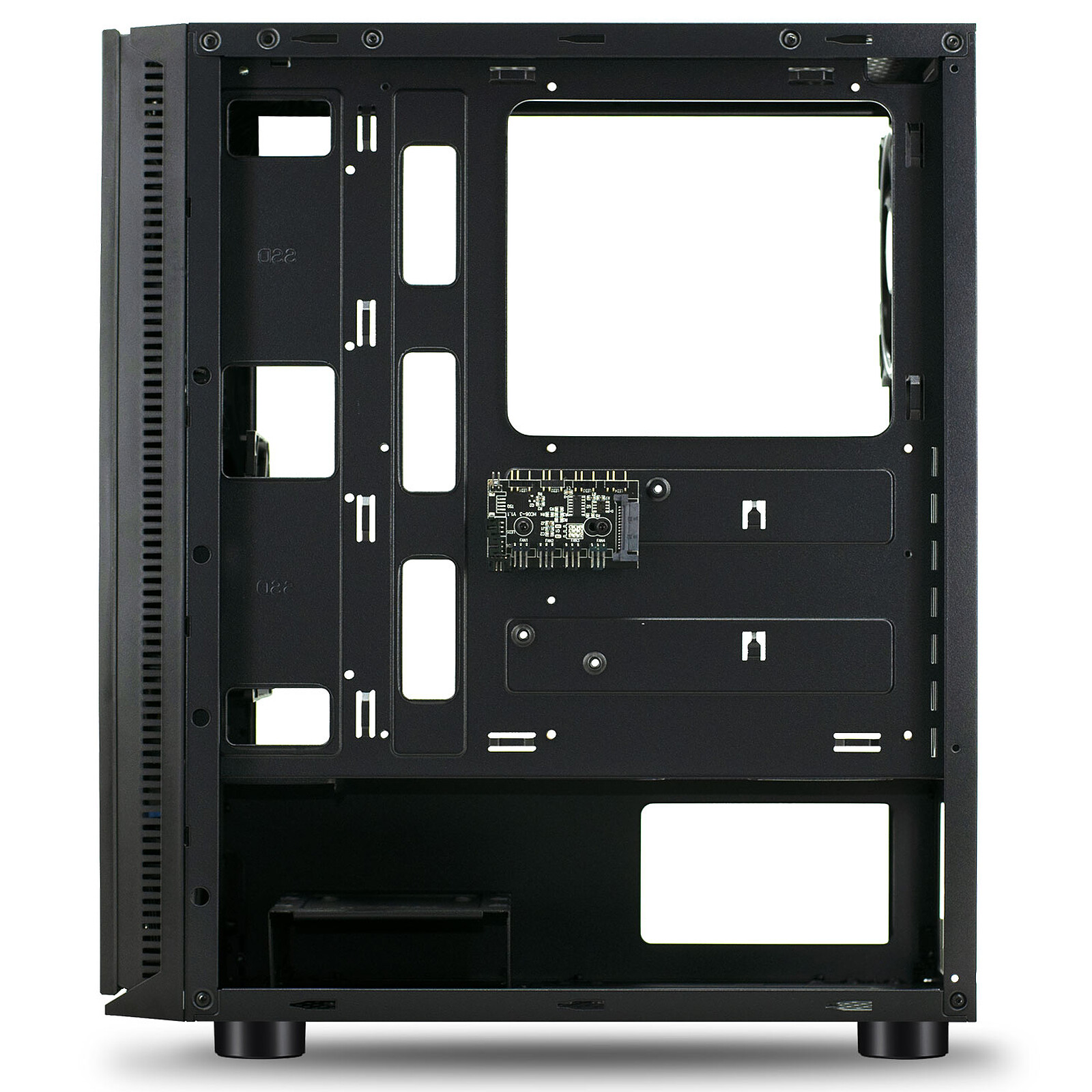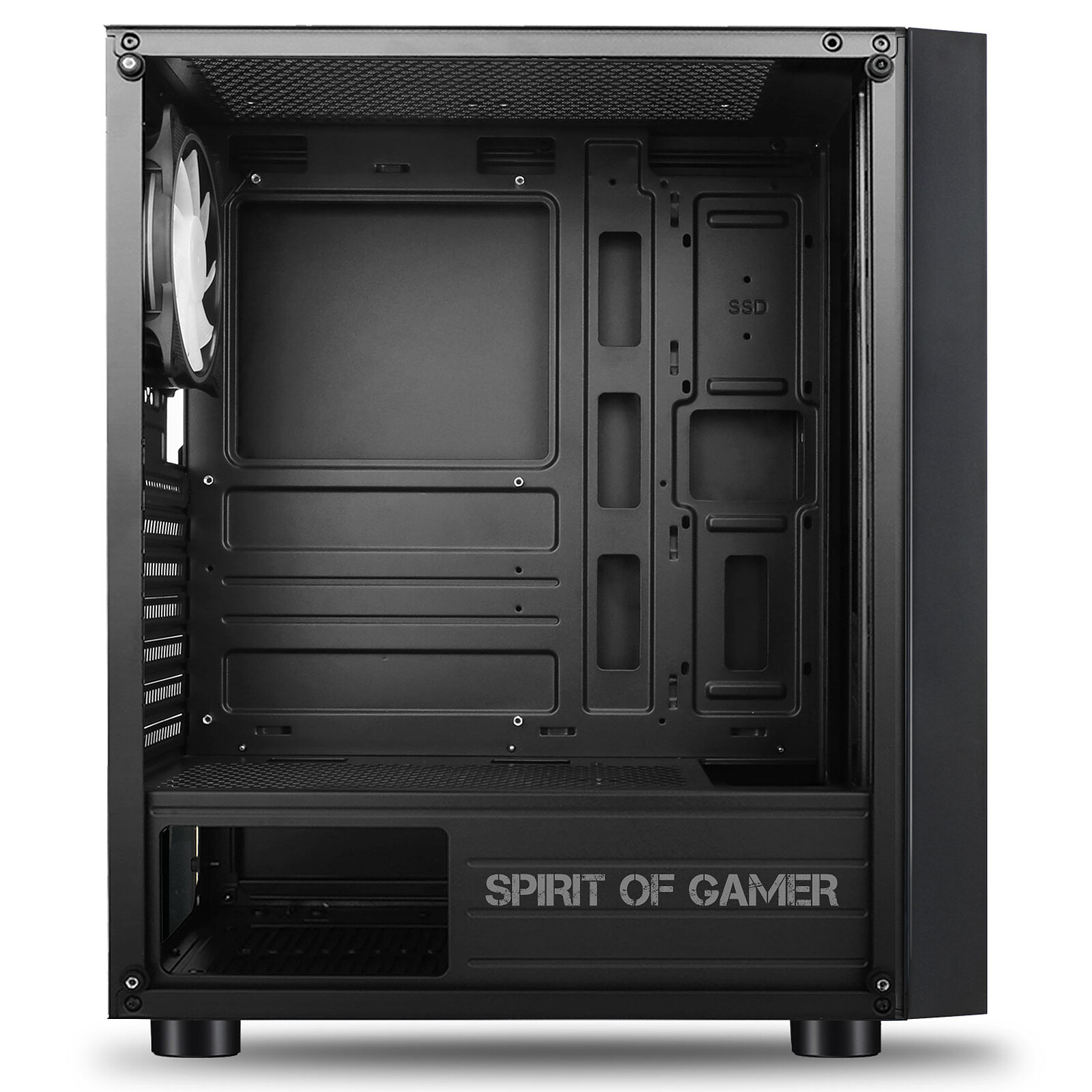 OPTIMAL COOLING
The Ghost 3 ARGB Edition includes 4 ARGB fans (3 x 120mm front and 1 x 120mm rear)
for a total of 7 slots to ensure excellent heat dissipation. Thanks to the placement of the ATX power supply on the bottom of the case in a dedicated compartment, the airflow is not hindered by any obstacles.
As far as watercooling is concerned, the Ghost 5 is compatible with 120/140/240/280mm radiators for further CPU cooling for demanding users. If you prefer a cooler, this Spirit of Gamer case accepts references up to 165mm in height.