ARGB 360º fan with 3D INFINITE MIRROR
3D INFINITY MIRROR
The FAN MARSGAMING 120MM ARGB MF-3D features multilayer mirrors with ARGB illumination that will hypnotize you with an infinite depth effect.
ARGB 360° LIGHTING
Stunning ARGB 360° lighting with indoor and outdoor illumination. Compatible with all types of ARGB controllers and motherboards.
And in case you don't have any ARGB controller, no problem!
Just connect the MF-3D and you will get the most spectacular automatic Rainbow CHROMA lighting effect.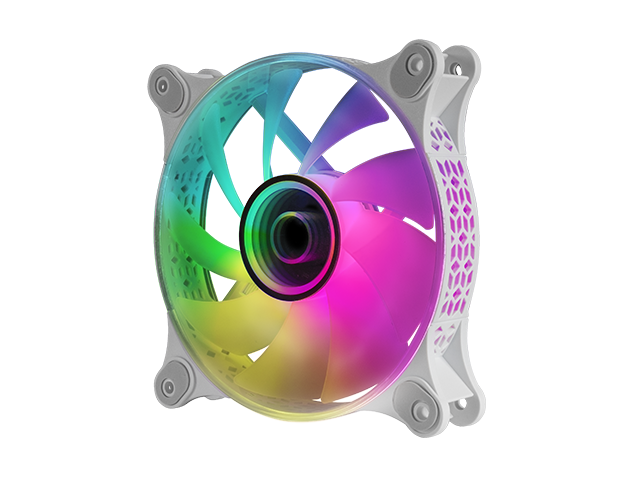 SUPERIOR VENTILATION, ABSOLUTE SILENCE
Excellent ventilation performance with minimum noise thanks to its unique aerodynamic blade design with a double leveling system to avoid turbulence, and anti-vibration rubber seals.
The most advanced fan technology at your fingertips.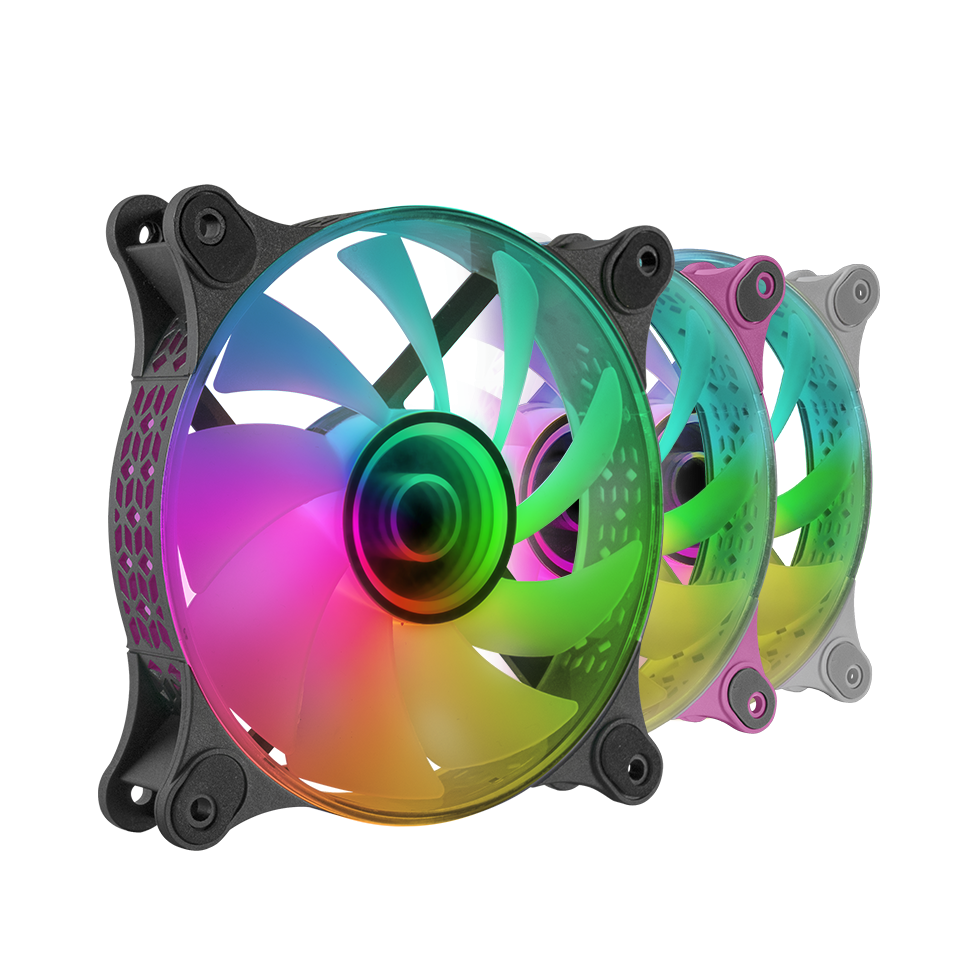 TOTAL CONNECTIVITY
The MF-3D allows an incredible variety of connection possibilities: directly to the motherboard or power supply for an automatic CHROMA RGB effect, to ARGB controllers with 3 or 6-pin connectors.
And to Addressable RGB motherboards with Asus Aura Sync, Mystic Light Sync or RGB Fusion systems, giving you total lighting control and absolute freedom.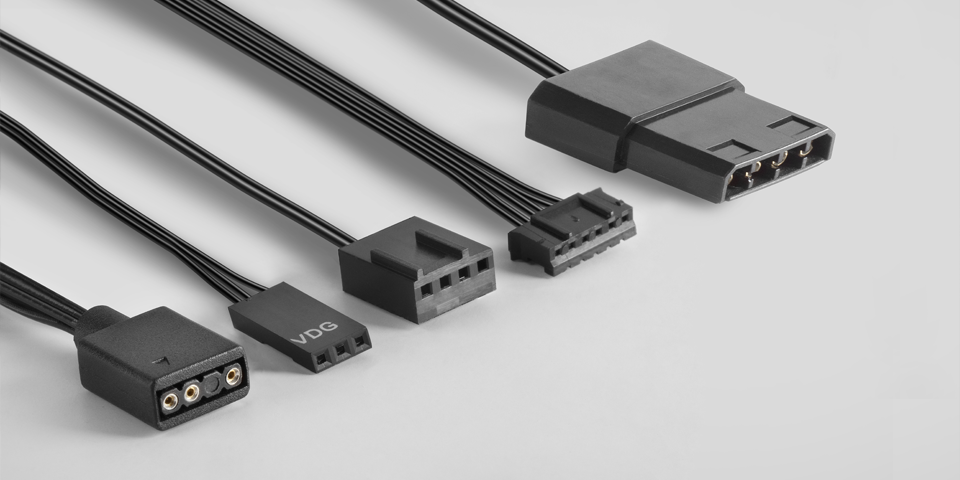 Dimensions 120x120x25mm
Weight 115g
Size 120mm
Number of blades 9
Lighting RGB Addressable
Color White, Black or Pink
Air Pressure 1.05mm- H2O
Bearings Hydraulics
Speed 1100 ± 10% RPM
Airflow 31 CFM
Sound level 14dB(A)
Max. Power 1.8W
Duration 60.000 hours
Connection 6 pin / 4 pin Molex / +5V RGB direccionable 3 pin + VDG 3 pin (control placa base)
Voltage DC12V
AC/DC 0.15A