KIT 2 FANS MARS GAMING FRGB
2 spectacular FR.gb RAINBOW 360º fans with ultra-quiet operation and dual connection of the MARSGAMING MF-DUO FRGB.
360º FRGB RAINBOW LIGHTING
Impressive 360º FRGB RAINBOW lighting with indoor and outdoor illumination. FRGB RAINBOW effect of the with no need for controllers: plug and play.
AVAILABLE IN BLACK OR WHITE
To perfectly match your setup you can choose to install your fan in black or white. MF-DUO allows you to take your customization to the next level.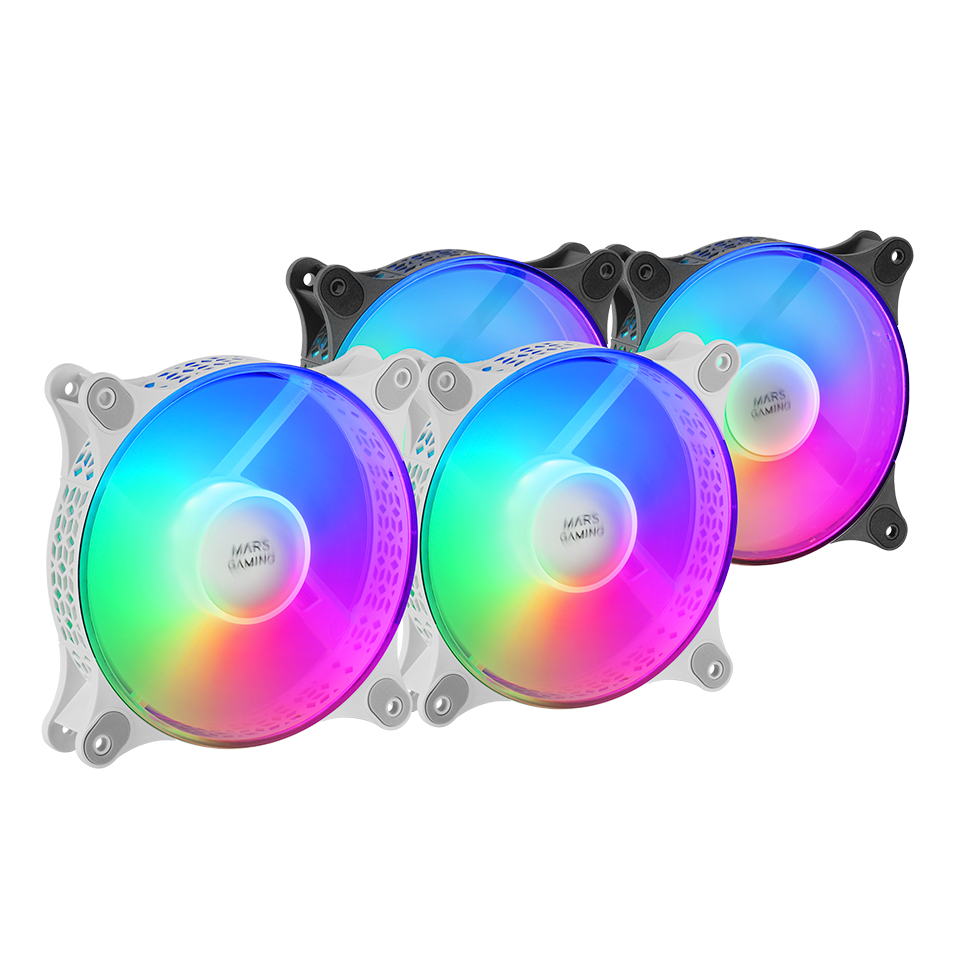 SUPERIOR VENTILATION, ABSOLUTE SILENCE
Excellent ventilation performance with minimum noise thanks to its unique aerodynamic blade design, long-lasting, low-friction FDB fluid dynamic bearings and anti-vibration rubber seals. Advanced fan technology at your fingertips.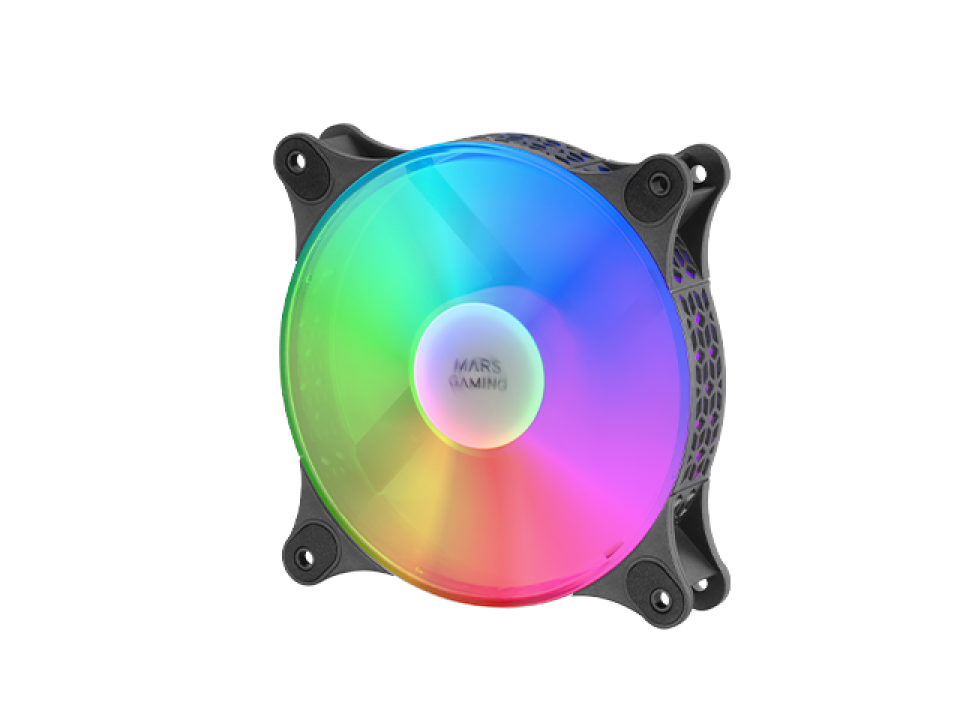 3PIN+4PIN CONNECTIVITY
Connect them to both the power supply and the motherboard. No limitations.
KIT OF 2 UNITS
Maximize cooling at the best price with the two fans included in the KIT.
Dimensions 120x120x25mm

Weight 110g

Size 120mm

Number of blades 9

Lighting FRGB Rainbow

Color White or Black

Air Pressure 1.1mm- H2O

Bearings Hydraulics

Speed 1100 ± 10% RPM

Airflow 38CFM

Sound level 12dB

Max. Power 4W

Duration 60.000 hours

Connection 4 pines Molex / 3 pines

Voltage DC12

VAC/DC 0.33A